What to do in Lisbon in 3 days?
On this itinerary we will show you how to take advantage of your Lisboa Card 72h!
Known as the Seven Hill's city, Lisbon is a touristic delight, as it has many different types of leisure to offer: there's the monuments full of History and Art, the beautiful Castle over the city, the several viewpoints on the most hidden corners, the tiny streets that converge on these engaging Fado spots, and the delicious gastronomic experiences waiting for you among the very hosting spirit that characterizes the Portuguese people! In this article you will be able to better understand what to do in Lisbon to make the most out of your trip!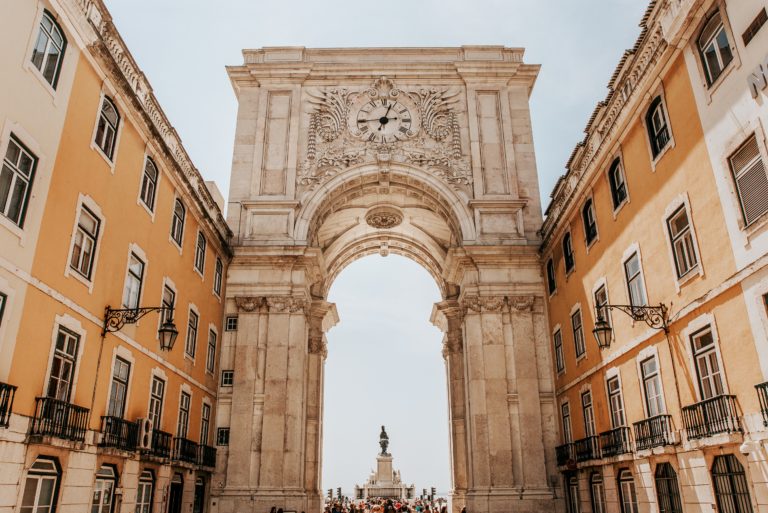 Sunny Lisbon is located on the mouth of river Tagus, where the main contact point between land and water is the majestic Praça do Comércio. This is considered to be the "entrance" of the city, through the triumphal Arco da Rua Augusta, one of the many amazing viewpoints of this capital. It's possible to feel a mix of tradition and modernization of habits in this amazing city! Lisbon history if full of both wealth and growth in the 15th and 16th centuries (where Portuguese navigators reached India and Brazil among other places), as well as of chaos and destruction, due to the big earthquake of 1755, that lead to the reconstruction of the city organized by Marquês de Pombal.
First, to enjoy the most of your time, you should make sure to have your accommodation on the most centered spot possible! I would recommend to book your hotel or AirBnb on the areas of Príncipe Real, Baixa-Chiado or Marquês de Pombal (Avenida da Liberdade). My second line of options would be Estrela, Graça and Martim Moniz, which are more in the right upper side of the city, but are still very good choices.
How to get to the center?
Considering you are arriving in Lisbon by plane, the best option to get to the city center is the metro (included for free in Lisboa Card), which takes about 35 minutes. If you're short on time and don't mind spending a little more, take an Uber.
Day 1: Tram 28, Alfama, Baixa and Bairro Alto
To have the full experience, I would suggest you start by going until Martim Moniz (easily accessible by Metro Underground, which is free with LisboaCard), and from there take the Tram 28: the most famous tram route in Lisbon, that runs from Martim Moniz to Campo de Ourique (Prazeres) – check the detailed route here. You will experience the most typical neighborhoods and streets hidden in the heart of Lisbon, as for example Graça and Estrela. When you finish the route, take it back until the stop "Largo Portas do Sol", from where you can walk to Castle São Jorge (500m distance), which not only marks the top of Alfama district, as it provides you with one of the most unforgettable views of Lisbon.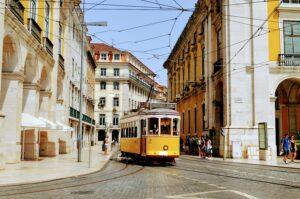 Before entering the attraction, I would suggest to grab something to eat on the very well characterized "28 Café", an old building located right at the gates of Castle São Jorge that reproduces the tram series "330", where they serve you delicious toasts in regional bread, Portuguese quiches and salads.
After lunch everything will go better, and you are ready to enjoy the visit of Castle São Jorge and its garden. The ticket for Castle São Jorge is still not included and you need to buy it directly on the ticket office, but you can get 20% discount on your tickets for the Tower of St. Jorge's Castle Church with Lisboa Card, or you can choose to buy here directly your ticket to climb up the tower of Castle São Jorge for a better view over the city, together with a drink.
Last but not least, you can buy here the skip-the-line entry ticket to Saint George's Castle with a guided tour, to get to know all the details about this iconic symbol of Lisbon.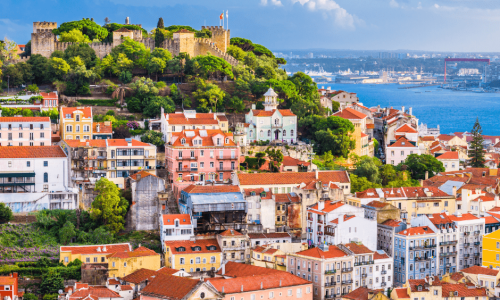 Going down the narrow streets full of souvenir shops over Lisbon, after about 1km you will reach the Sé de Lisboa. It is an icon of the city and a very famous meeting place during the holidays of the Saints, which take place every June.
Praça do Comércio and Arco Rua Augusta (Baixa Part 1)
Continuing down to your right, after 400m you will finally get to the imposing and monumental Praça do Comércio facing the beautiful Tagus. Take the chance of taking some beautiful pictures, enjoy the sun baths while you sit under the statue of the king D.José I, who was ruling during the reconstruction of Lisbon after the catastrophic earthquake of 1755.
When you are good to go, pass through the Rua Augusta's Arch – if you want to go up to watch the upper 360º view over the river and the city, you have it for free with LisboaCard, or you can pay 2.5€ (for people over 6 years old) – and admire all the way up the Rua Augusta full of merchants and restaurants.
On this street have a stop at Casa Portuguesa do Pastel de Bacalhau where you can try a fantastic and delicious salty snack characteristic of Portugal: the Pastel de Bacalhau. In this traditional house they added a special taste to it that allows you to try the famous Queijo da Serra, a renowned cheese from Serra da Estrela. A delight!
Praça do Rossio and Elevador de Santa Justa (Baixa Part 2)
The Rua Augusta ends in the beautiful Praça do Rossio (also known as Praça Dom Pedro IV), where you can find the emblematic fountain standing in the centre. Having the river on your back, on your left you will find the Rossio Train Station (that takes you to Sintra directly), which is a beautiful old building right next to Starbucks cafe. If you go left, you will start meeting very picturesque streets where you cross the Elevador de Santa Justa and Chiado, full of shops and street artists recreating a very pleasant environment with their music, until you get to Brasileira cafe (the place where the national poet Fernando Pessoa used to go) and the Praça Luís de Camões.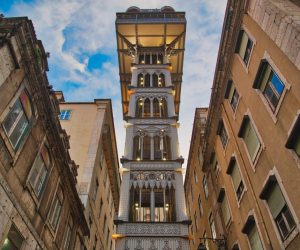 Viewpoint of São Pedro de Alcântara and Bairro Alto
The Praça Luís de Camões marks the "beginning" of Bairro Alto, which is the noted area for the nightlife in Lisbon. Open until 2am during week and 3am on weekends, you can hear music play for every mood, and meet people of every nation. It's a very diverse area, and the tradition dictates that you definitely need to have a drink in Bairro Alto before hitting the disco dance floor.
However, before having dinner in one of these great cuisine/tiny spaces and setting up the party mode, I advise you to watch Lisbon one last time before night, from the Viewpoint of São Pedro de Alcântara (which is 550m north from Praça Luís de Camões) that is also right next to Elevador da Glória (Glória's Lift), a very trendy and urban "funicular" full of graffiti.
Day 2: Belém, Ribeira das Naus and Mouraria (Fado)
After partying in the first night, you will probably need to sleep a bit more, so the second day should be calmer. To start, head over to Cais do Sodré (by metro, Carris bus or tram from your accommodation) to take the CP train to Belém. Don't forget that all this is freely included if you bought the LisboaCard (for this itinerary is great that you purchase the 72h option).
Torre de Belém, Mosteiro dos Jerónimos and Pastéis de Belém
After stepping out of the train, head over to Belém centre that you will immediately recognize by the long queues in front of this blue awning store (Pastéis de Belém) and the noble building of Mosteiro dos Jerónimos. Start by visiting the Monastery – which you can enter for free and skip the line with LisboaCard.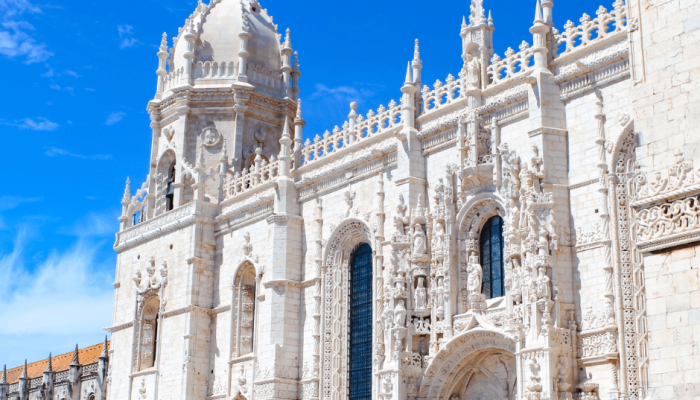 The Mosteiro dos Jerónimos began its construction in 1502. Both the Monastery and Belém Tower were elected a UNESCO World Heritage Site in 1983, and two of the 7 Wonders of Portugal in 2007, so these are definitely two attractions not to be missed in Lisbon!
The Belem Tower is a reminder of the Age of Discovery of Portugal, built to commemorate Vasco da Gama's expedition to India. Located by the river and surrounded by gardens, it is a perfect place to relax and contemplate.
My advise is that you a) visit Mosteiro dos Jerónimos; b) than have lunch in one of Belém's restaurants and have the victorious dessert at Pastéis de Belém; c) head to Torre de Belém by crossing the road under the tunnel (be careful that the last admission is at 17h00); d) get back to Belém train station passing through Padrão dos Descobrimentos, a monument that was reconstructed in 1960 to celebrate the 500 years after the death of the Infante Dom Henrique (Henry the Navigator, one of the most important figures and considered the main originator of the Age of Discovery).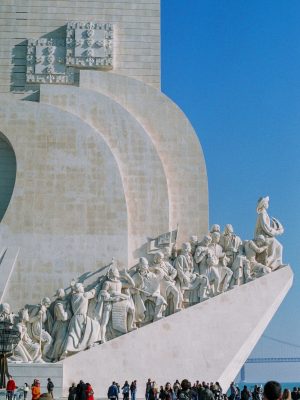 Private Sailing Boat Tour at Sunset
At the end of the afternoon, you should take this amazing private sunset tour with Sail by the Sea to relax while sightseeing Lisbon from the Tagus River perspective.
Be delighted with portuguese white wine, cheese and charcuterie.
The crew is very nice and they offer interesting insights on the city main attractions.
The highest point of this tour is that you will have the boat for you and your group to take amazing pictures, avoiding crowded boat tours with strangers.
Don't miss this experience in Lisbon!
Alternatively, you can go to Cais do Sodré (train back from Belém) in the late afternoon and take some time to enjoy a "zen state" along the path called Ribeira das Naus (that goes from Cais do Sodré to Praça do Comércio). Here many people are seated nearby the river listening to the seagulls, whilst others are having a drink on one of the esplanades while the street artists have jazzy solos.
For a brilliant finishing of the Day 2 in this lovely city trip, what else than having a dinner in Mouraria neighborhood? This neighborhood is one of the most typical in Lisbon, as well as one of the most diverse culturally!
Mouraria is the place where many famous Fado artists lived, including Severa, one of the first great Fado singers of the 19th century. Here you will find those tiny and narrow streets, while listening to Fado coming from every window and every tiny tavern. It will be a relaxing and yet unforgettable night: and don't forget to go along your meal with one of the amazing Portuguese wines – to feel the complete Portuguese experience.
Go ahead and book your Fado Experience here.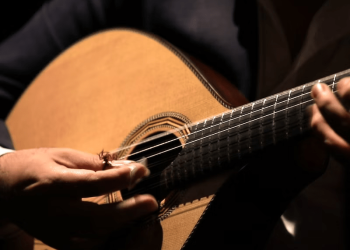 Sintra is a magical municipality situated 30km away from Lisbon, famous for its 19th century Romanticist architecture and for its landscape inserted in the mountains. Its historic villas, numerous royal palaces & castles, and large gardens and nature parks won Sintra a place in the list of UNESCO World Heritage Sites in 1995.
On this part of the itinerary I will show you what are the advantages of upgrading your Lisboa Card to Lisbon-Sintra Pass. Lisbon-Sintra Pass is a pass that combines Lisboa Card features (including the free public transportation) with free entrances to some of Sintra top attractions!
The fastest way to go from Lisbon to Sintra is to go by car (the trip can cost you around 17-20€ per car with Kapten/Uber/Taxify services and taking 25-30 minutes). However, the two options by public transportation are also very handy:
1. Train from Rossio Train Station (Praça do Rossio) to Sintra Station, which takes around 40-45 minutes.
2. Train from Oriente Station (closer to Lisbon Airport) to Sintra Station, which takes around 45-50 minutes.
Both of these options are for free if you have LisboaCard or Lisbon-Sintra Pass with you!
Palácio da Pena, Moorish Castle and

Quinta da Regaleira
Once in Sintra, you cannot miss these three top attractions, for which you can get 10%, 15% and 20% discount respectively with the LisboaCard. However, when you buy the Lisbon-Sintra Pass instead, you have free entrance to Park and Pena Palace and Moorish Castle, plus the 20% discount for Quinta da Regaleira.  
The best way to get to these attractions is to take a Tuk-Tuk (ecologic one) from Sintra centre, although you can also access by foot (taking you around 50 minutes to get there).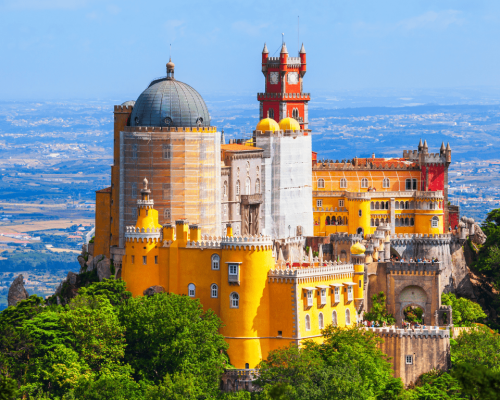 Being part of Sintra Cultural Landscape, a UNESCO World Heritage Site, these attractions cannot be missed, and Pena Palace is still one of Portugal's 7 Wonders. Many tourists give priority to Palácio da Pena, for its colorful towers above the mountains, which is a truly unique sight. However, I personally prefer Quinta da Regaleira, which is this luxurious park with lakes, tunnels and a romantic palace that makes us feel like a fairy tale. Even though having a much simpler architecture compared to the other two, Castle of the Moors does not stay behind on the amazing views, and definitely makes you feel part of the ancient history.
After learning a bit about the history of the most famous spots in Sintra, it's time to enjoy the vintage spirit on the tiny, sloping streets of Sintra centre where you will definitely have to try the Queijadas and Travesseiros de Sintra, as well as the  "Ginjinha". There are two very famous places where you have to get these pastries, called Casa Piriquita (Casa I and Casa II). To warm up your throat take the Ginjinha, which is a Portuguese liqueur made out of ginja berries (served in normal cup or chocolate cup), that you can have for just 1€ in several shops in this historical centre!
When visiting Lisbon, there is always the temptation of having a sneak peek on Sintra, and even in Cascais, given the proximity of these 3 very interesting locations. However, bear in mind that to have a better and complete overview of these three municipalities, it is recommended to spend at least one week in the Portuguese capital.
A city trip of 2-3 days can be very convenient to get away from the routine allowing you to see the main highlights, so I definitely recommend this 3 days adventure with the LisboaCard 72h option!
When you are sure to stay longer, consider the upgrade to Lisbon-Sintra Pass as you get the same opportunities of Lisboa Card, with the possibility of scheduling your free visits to Sintra top attractions.
Like I said in the beginning of this article, I completely advise you to buy one of these products, as these include many discounts, free entrances to the main attractions and free public transportation, allowing you to enjoy Lisbon (and Sintra) to the fullest!